QJF RCCAL
<![if !vml]>

<![endif]>
QJF-RCCAL
THE QUEEN OF THE YEAR MEETS WITH CHILDREN FROM ORPHENAGE
<![if !vml]>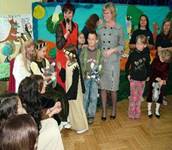 <![endif]>
<![if !vml]>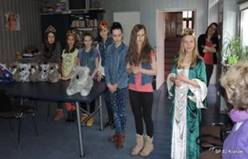 <![endif]><![if !vml]>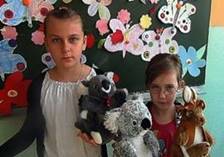 <![endif]>
THE QUEEN OF THE YEAR MEETS CHILDREN FROM AN ORPHENAGE
Every year during the celebration of the St. Queen Jadwiga's Day in Kraków, the Queen of the Year is selected. The Queen of the Year, who in some specific way personifies St. Queen Jadwiga, in this sense represents those attributes of our St. Jadwiga Queen which were so characteristic for Her. Meeting of the Queen of the Year with the children from orphanage is one of the most significant examples of the reference to the deepness of love of the Jadwiga's heart.
Meeting of the Queen of the Year with children from an orphenage is one of the examples of following St. Queen Jadwiga. St. Queen Jadwiga was very engaged in helping those in need. There is no more cruel fate than the fate of a child without the love of his or her parents. During the meeting the Queen of the Year provides the children with the Australian toy animals that are sent from Australia by QJF. Those toy animals that in some sense symbolise lack of the family's love are very emotionally received by children.
One of the aims of this meeting is to stress the very big need for development in children, at school, the emphatic filings that help them after graduation to be not only a machine, a container of knowledge, but also to be able to react as the human being. The Queen of the Year after meeting with children is preparing the short report from that meeting.
Year: 2009   2010   2011   2013   2014   2015   2016
Copyright the Queen Jadwiga Foundation
<![if !vml]>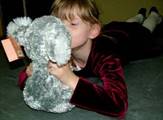 <![endif]>
<![if !vml]>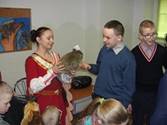 <![endif]>
<![if !vml]>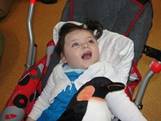 <![endif]>
2013
<![if !vml]>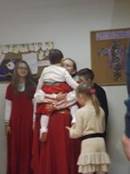 <![endif]>
2014
<![if !vml]>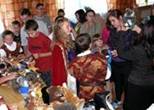 <![endif]>
<![if !vml]>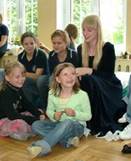 <![endif]>
2016
<![if !vml]>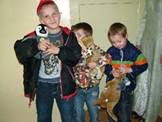 <![endif]>